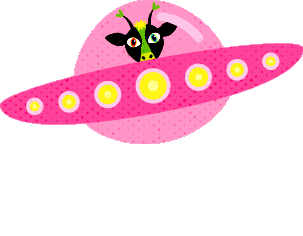 Whimsical Art, Apparel & Gifts with Cat, Animal & Vegan Themes
✨ Snapshots galore - swipe to see more!
Kind words from our wonderful patrons!
This wood plaque is so much fun! I love the thought of everyday being Caturday. The colors are vibrant and the kitty faces are so cute. It's of excellent quality.
I totally love it! So happy I've finally got my own Friends Not Food tanktop! And in purple, yay!!!
I love the ornament. It is an amazing way to represent the best philosophy!
The bumper stickers have the best message with the cutest images - I bought one for each side of my car.
I LOVE the pin! Such a fun design! Made very well, and with not only two pin-points on the back, but both locking metal and rubber pinbacks! Bonus! I love that the cat is blue. So cute!
Your art is joyful empowerment!
I stumbled across LisetteArt on Instagram and was immediately attracted to the bright vivid colors, but it was the adorable expressions of her cute little rescue animals that melted my heart.
My mug arrived yesterday. I love it! Thank you so much. :)
It's just an instant happy pill, this tee... as all your work is!!
The ornament is absolutely adorable! The colors are so vibrant and the image is fantastic!
A little goat pin with gorgeous and warm eyes arrived in the mail today and made my heart smile. Thank you for your gift you give to the world, and helping to give back to the animals in need.
Beautiful, well made ornament! Love it! Thank you!
We ship worldwide!
We hope you enjoy our charming creations full of magic, humor and heart. Featuring cat, animal and vegan-themed tees, whimsical artwork, home goods, funky accessories and more!
Giving Back
A percentage of profits from every purchase is donated to various animal organizations, rescues and sanctuaries.
Learn more.
Upcoming Events
May
14
2022
2022 Asbury Park Vegan Food Festival
Bradley Park 101-199 5th Ave Asbury Park, NJ 07712
11am-5pm • Tix: $10-15
Features yummy vegan and plant-based meals from local chefs, as well as vegan products, plant-based fashion, live music and good times. Bradley Park is right across the street from Convention Hall and the boardwalk! Kids 13 and under are free.
More Info
May
22
2022
New England VegFest
Worcester State University, Worcester, MA
12-5pm • FREE
The New England VegFest (NEVF) is a free festival that brings the local community together to celebrate vegetarianism: an animal-friendly, environmentally sustainable, and healthy lifestyle. VIP tix available for early entry and a swag bag.
More Info
June
4-5
2022
Lancaster Vegfest
Buchanan Park, Buchanan Avenue, Lancaster, PA
11am-5pm • $5 suggested donation that benefits that rescued animals at Lancaster Farm Sanctuary
Join us for Lancaster's 6th annual VegFest to celebrate the plant-based lifestyle! This is a Lancaster Farm Sanctuary event whose mission is to provide information about the benefits of a plant-based diet for health and the benefit to animals.
More Info